Roo CD CGC ~The dog that started it all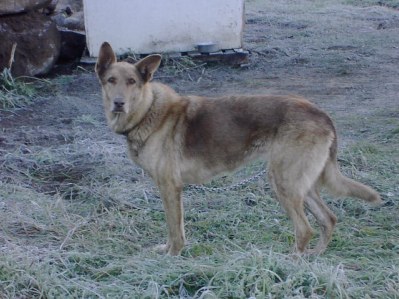 June 28 1994-November 16, 2002

Roo is sadly missed and will live on in our hearts forever

Rainbow bridge member

Abby's PRIDE AND JOY
Roo was adopted from a shelter near Brighton, ON as an 11 week old puppy. Being my first dog ever she of course is my best buddy!!
Roo's many talents include:
Sledding( she's a Gee/Haw leader)
Obedience
Tracking- Search and Rescue**her passion**
Retriever Work
Conformation- Best of Other in Show Pac N Pull 2000
Weight Pulling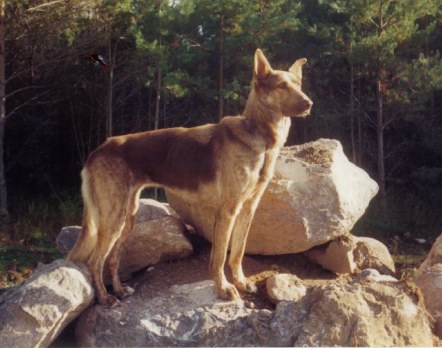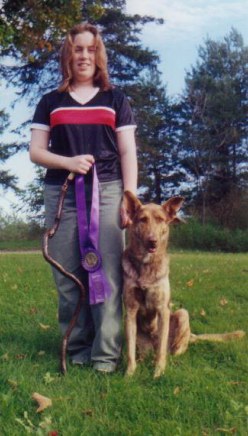 Roo winning High in trial with a 193.5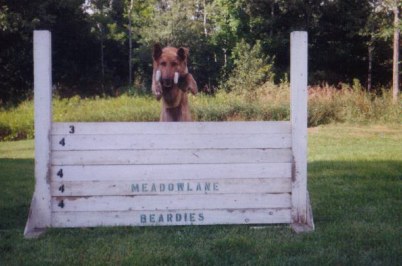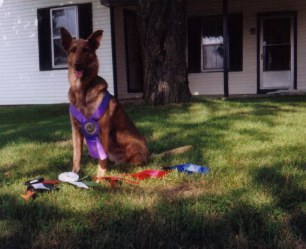 Roo and her many RIBBONS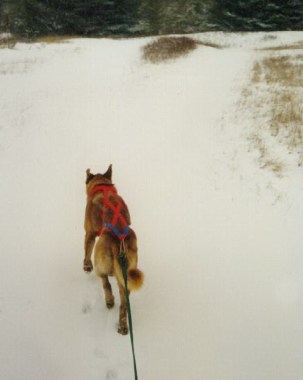 Heading down the trail in single lead!